a folding dinghy sailboat
barquito: Spanish for little boat
The story and photos of my folding boat © 2007 by Man of the Cloth Productions.
- Gallery of Barquito Fun -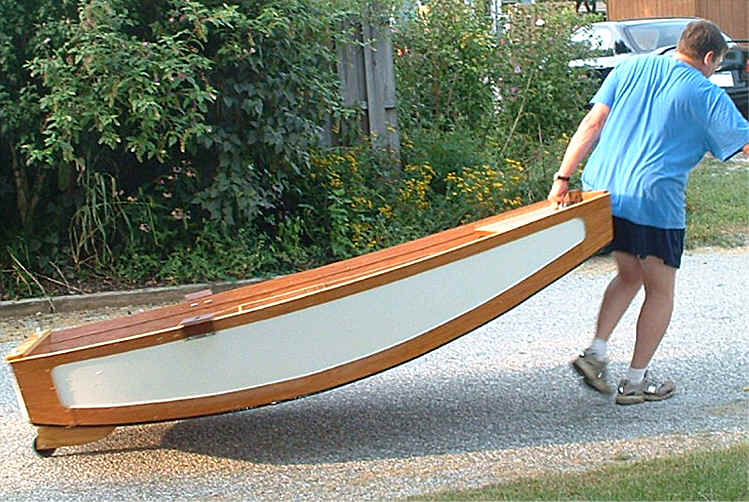 The Barquito has a wheel built into the skeg. One person can move the boat, after it is assembled, by rolling it along on the wheel.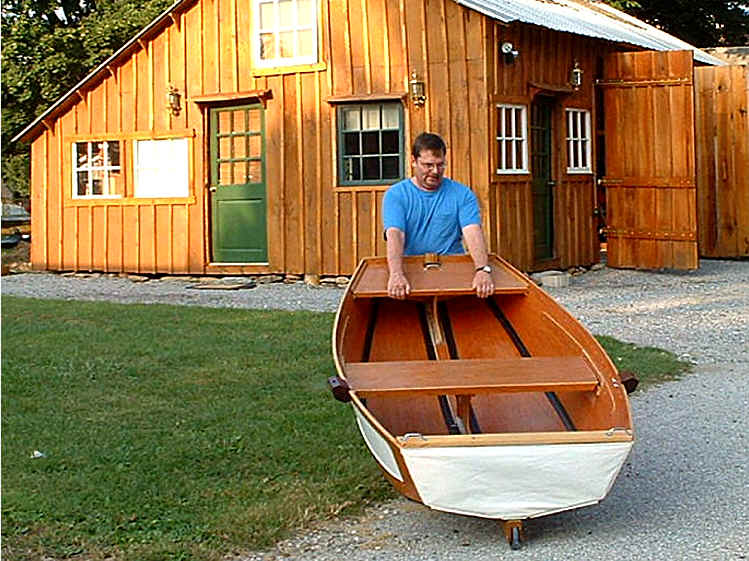 The first time I tested the hull of the Barquito, I used my neighbors pool for a test tank .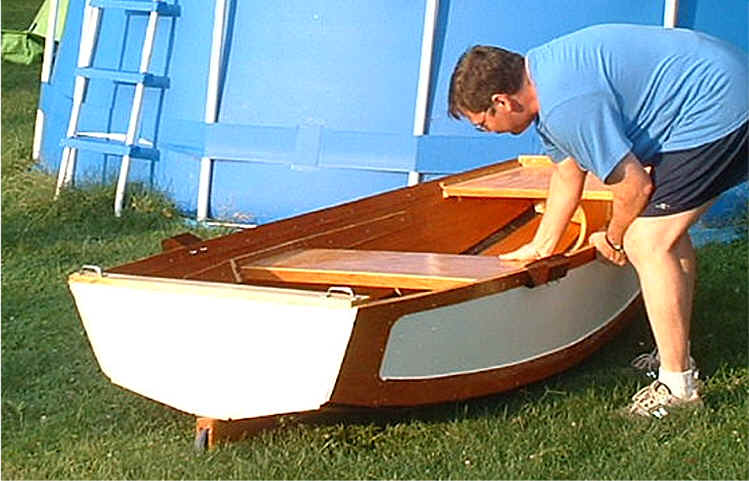 It floats right on its lines and the trim is good. Watch out for the orcas.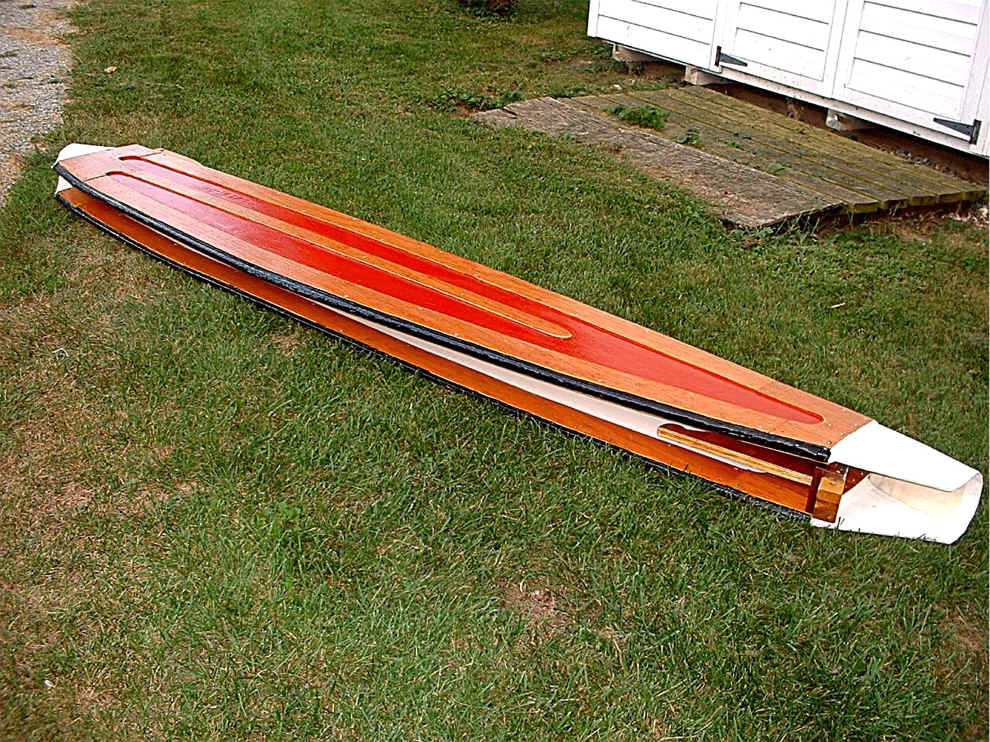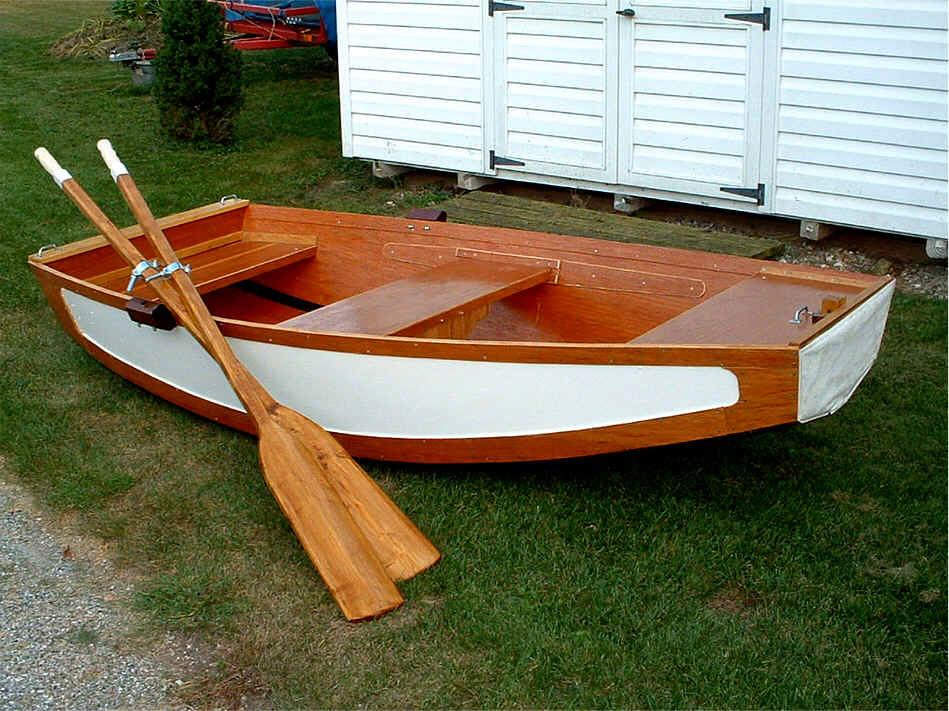 Pictures of the first voyage at Lake Redman, York PA follow below.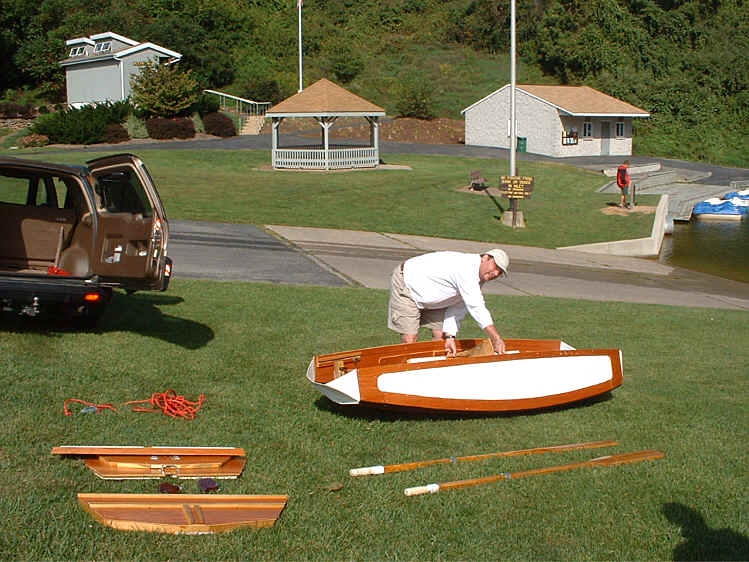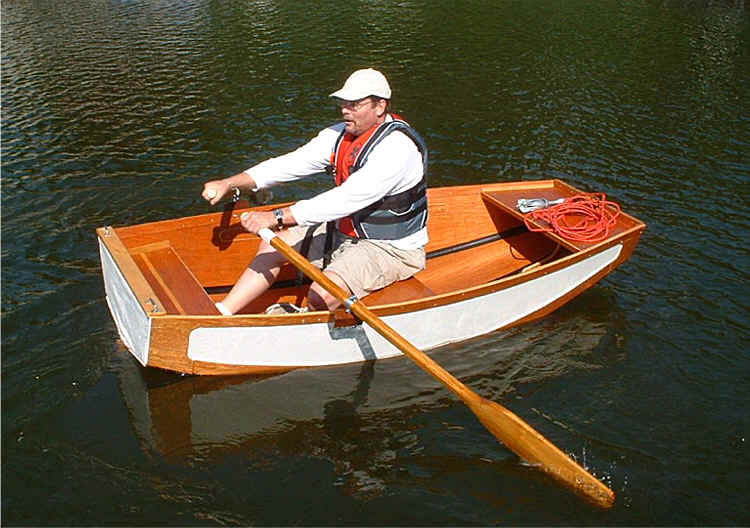 It floats. It really does float!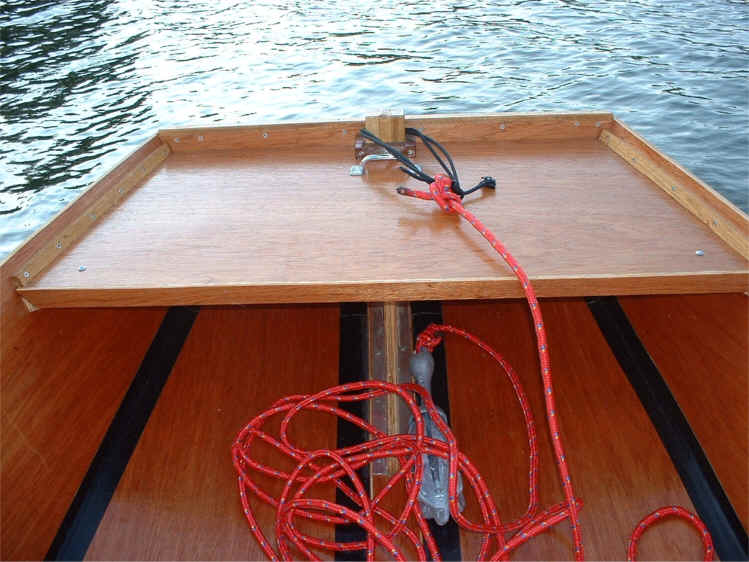 Stowage under the foredeck. Notice the folding anchor.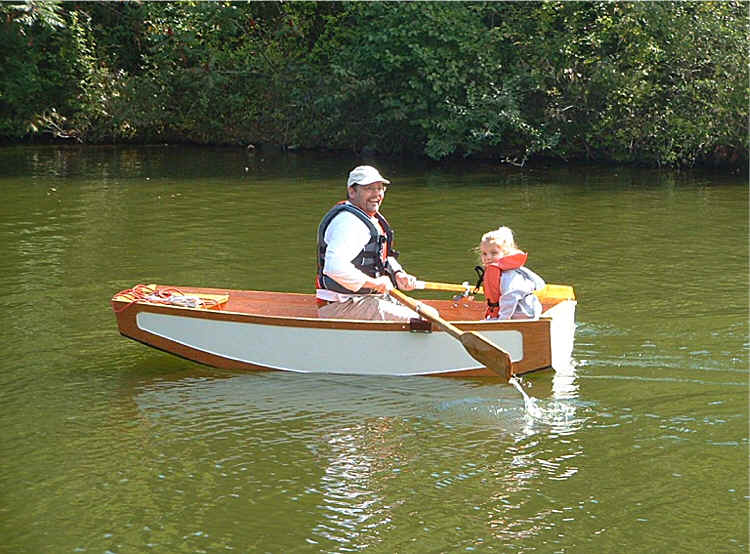 Captain and mate.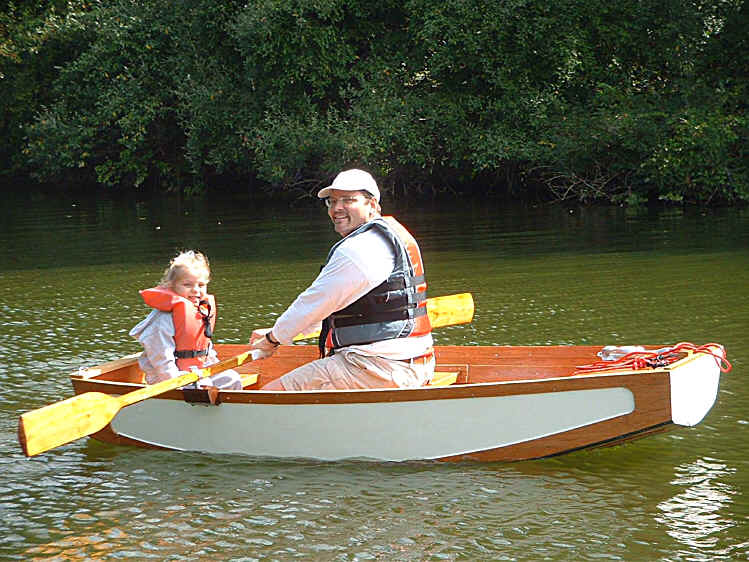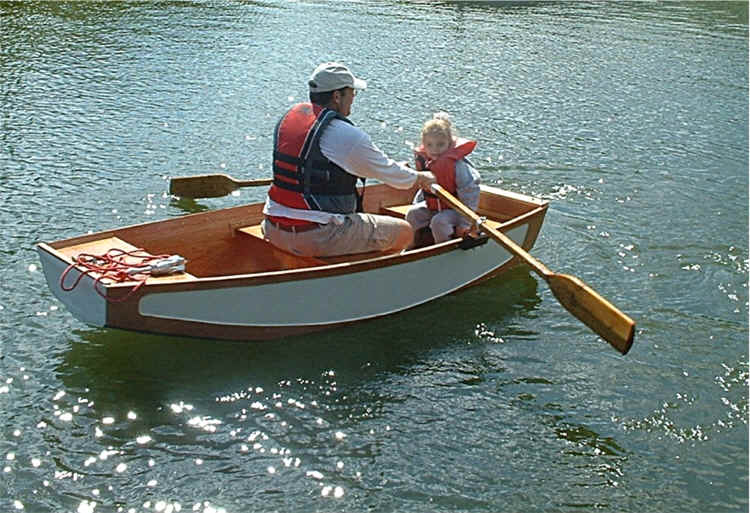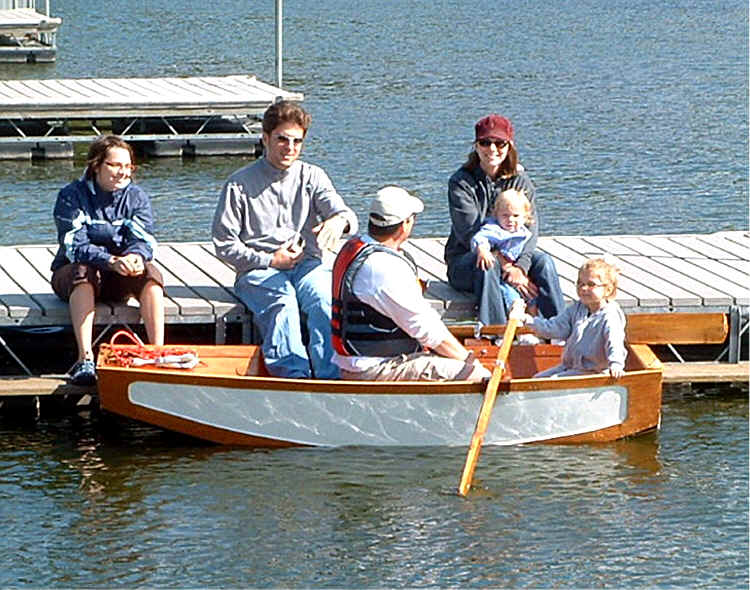 Some family fun.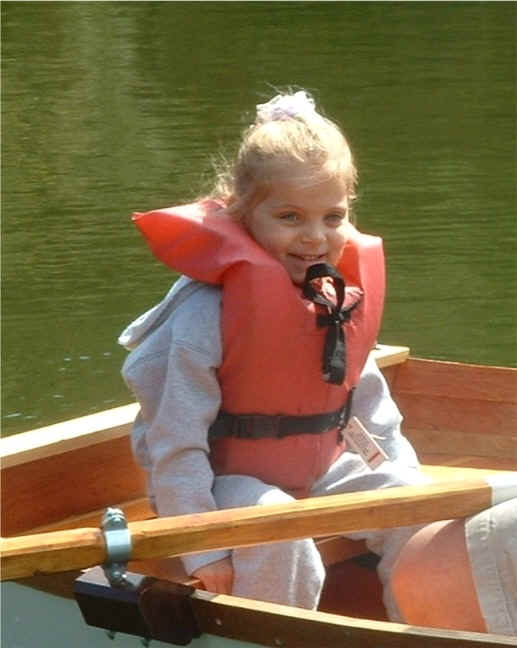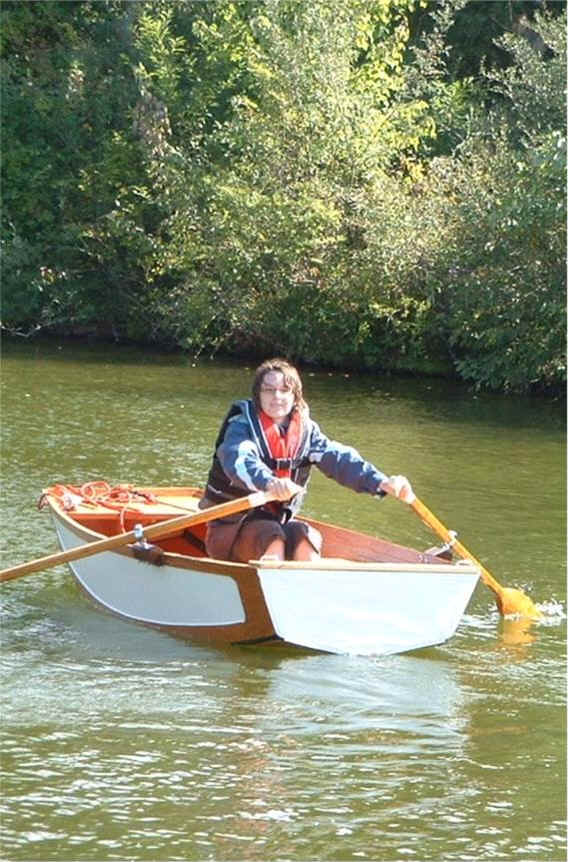 Just messin' around...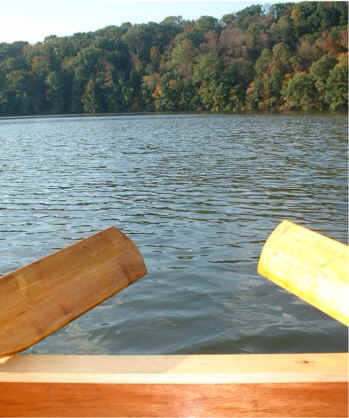 View from the bow and the stern.
Assemble the Barquito Gallery of Pictures
1 Basic Boating String Theory 2 Sewing the Hull 3 Keeping the Water Out
4 Center Thwart 5 Bow 6 Foredeck 7 Transom 8 Oarlocks / Oars 9 Skeg
10 Rudder 11 Leeboard 12 Sail and Rig
Other Folding Boats On line Sailing School Boat Building Links