Home
Design
Mockup
Improvements
Drawings
Bugout Trailer
Cost
Final
Chassis
Skinning
AC
Roofing
Cabinets

Dimensioned Drawings
Here are the dimensions for the for the 4x8 Fast Plywood Weekender. This first drawing is of the side. You can clamp 2 pieces of 1/2" plywood together and cut them at the same time. And while you have the two pieces clamped together, also cut the doors as shown in the 2nd drawing.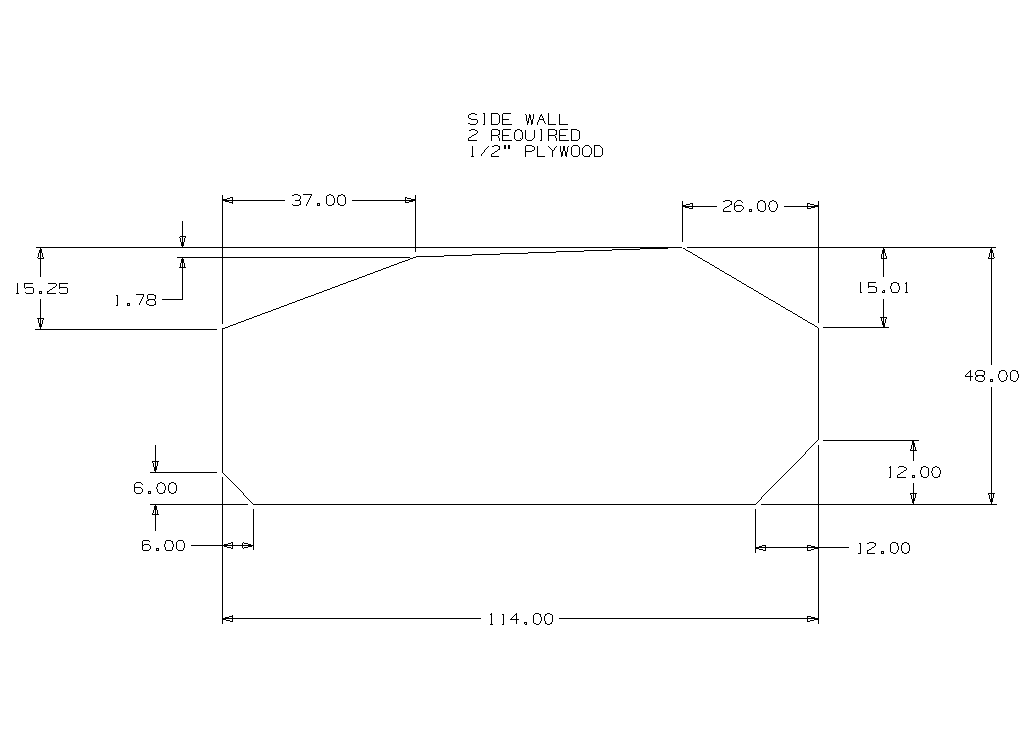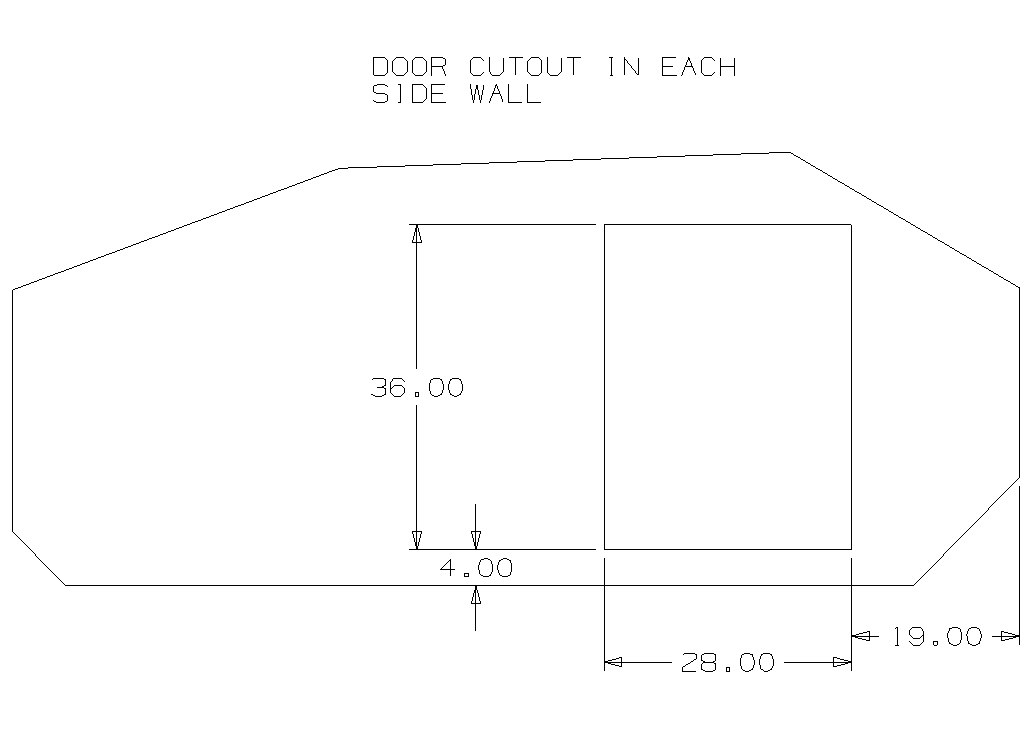 Set the 2 side pieces aside and lets work on the body. The body parts are numbered for easy reference as shown in this picture...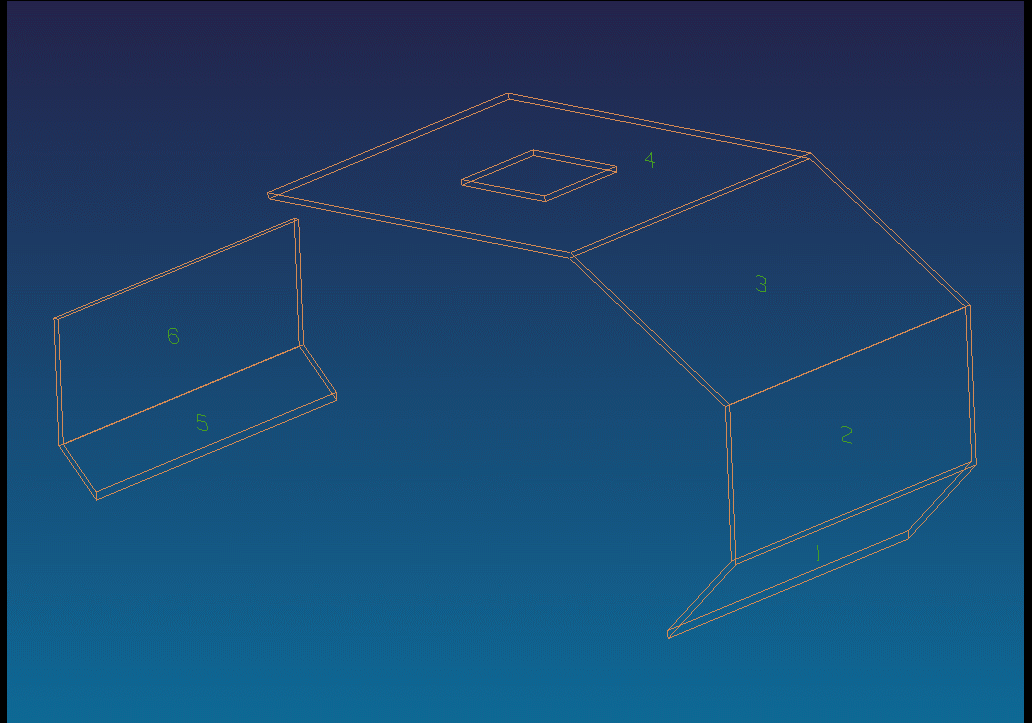 This is piece number 1. Cut as per the drawing. The length of the piece is 47", which is exactly the distance between the insides of the two walls.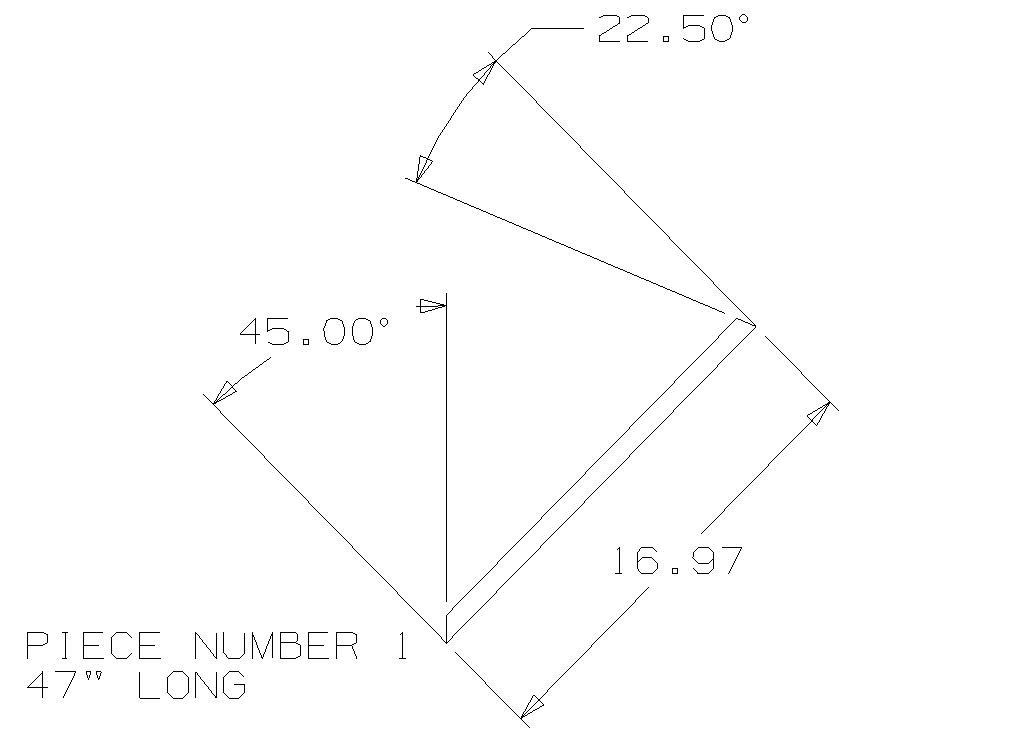 Cut piece two per the drawing

And Piece #3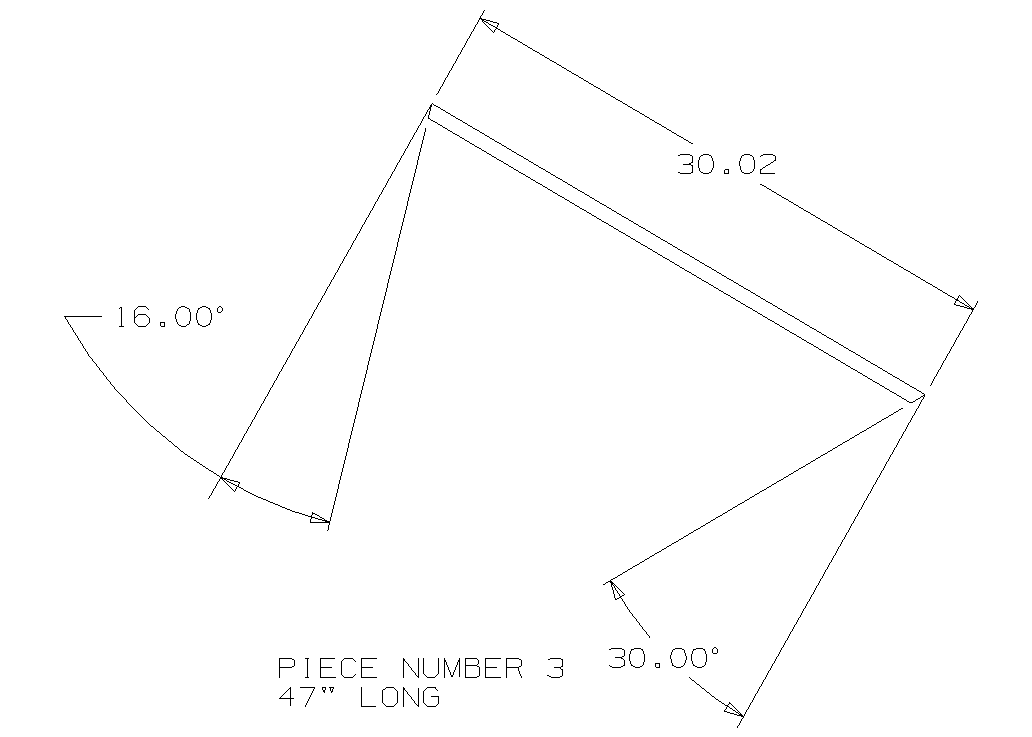 And also Piece #4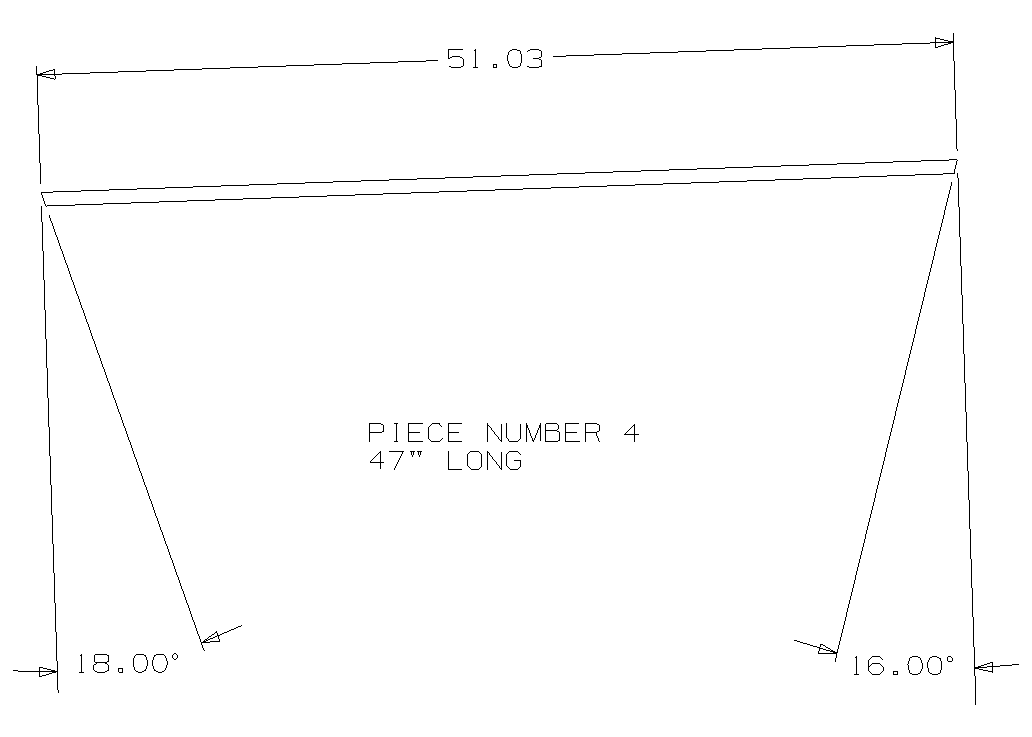 And as long as you're working on Piece #4, you may as well cut the hole for the Fantastic Fan.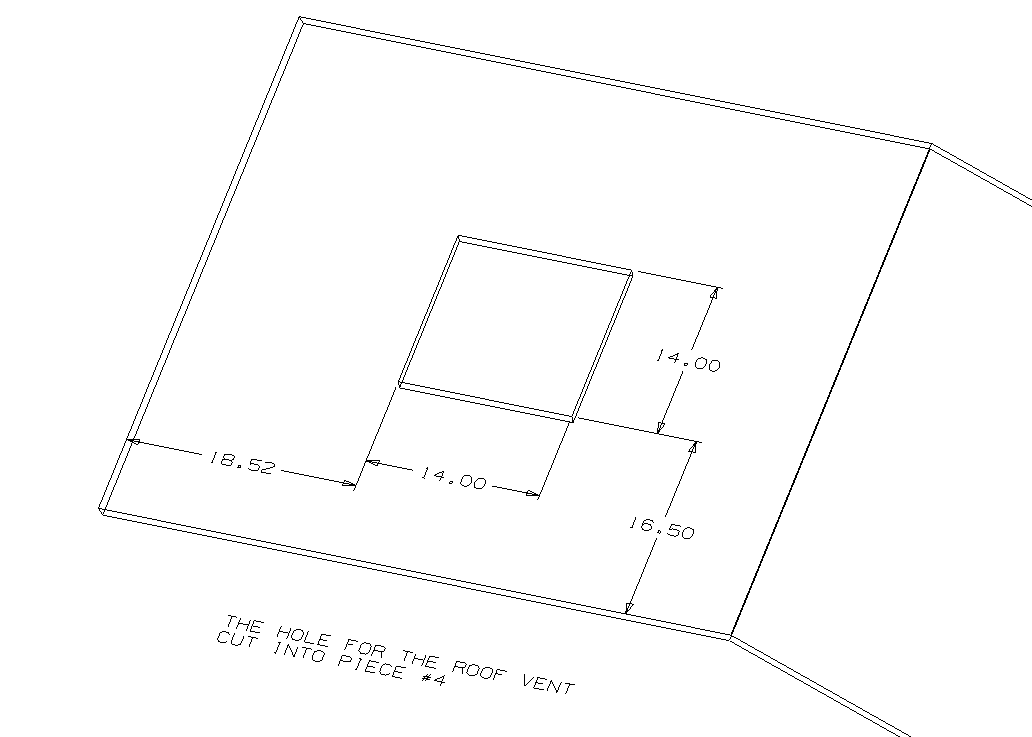 Cut Piece #5

And finally Piece #6